Implementing a website does not start or end with creating a nice design and writing good code.
At Everylution we use approaches that have been created over the years by working on web-based systems.
Part Of The Business Process
A successful website needs regular attention. That might mean adding new articles, uploading image galleries, updating catalog of items, or responding to your customers' requests.
Every website is different. While an online news agency will do several dozen updates daily, an online jewelry store will, probably, need a couple of weekly updates. The point is that once you have a website, you have to dedicate some resources to keep it up-to-date and attractive to your visitors.
At Everylution we take into consideration your business type, content, audience, and resources. We create and give you tools for operating and managing your website without the help of a software developer. Those tools will become an integral part of your business processes, and you will always understand your website's ongoing maintenance and related costs.
As a part of the Professional Services we can also run and operate your web site for you.
Modern
There are several guidelines and techniques, which are recommended for modern websites. Here are several of them.
Multiple Devices.  About 35% to 50% of users access websites from mobile devices.
You might want to have the website to automatically adjust for .....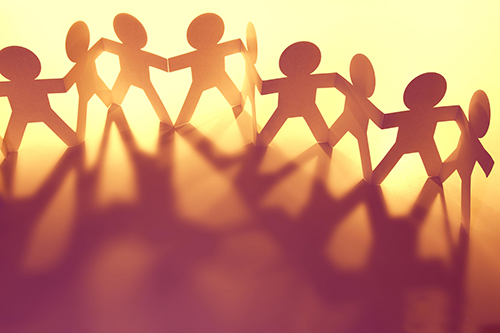 That means that your website must automatically adjust for different screen sizes for smartphones, tablets, and desktops.
When you access www.everylution.com, on a desktop computer and then on a smartphone, you will see how the same pages automatically change their appearance to provide the user with a better experience.
Search Engine Optimization. To implement Search Engine Optimization, the website software must adhere to guidelines recommended by the leading search engines (Google, Yahoo, AOL). These guidelines increase the chances that the website will be found via internet search by their target audience.
Efficiency. An important measurement of a website's efficiency is "time to response" -- how much time does it take for a web page to fully load. User's attention span and patience today are very short. There are several techniques for speeding up web pages. Some of them apply to coding; the others, like Content Delivery Networks (CDN), require work outside of the website.
There are many other tips and tricks to make a website more attractive, more durable, and more visible, and Everylution knows how to approach these tasks.
Know Your Audience
Once the website is live, you may want to know how folks find you on the Internet, which geographical location they come from, or which pages they reach. Getting and analyzing this information will help you assess ROI by understanding if the website meets your goals. Based on that data you may want to refine your strategy or decide to change functionality.
Tools like Google Analytics provide you with statistics and a lot of other information about your website's everyday life. We will properly setup your website with Google Analytics and help you with customizing reports and creating Analytics Goals for your specific needs. Don't like Google Analytics? No problem, we can create specialized reports for you.
Security? Check.

Security service enables customers to uncover security deficiencies in their current environment and better understand potential security risks as the volume of data and transactions grows in the coming years.
Everylution uses best practices for creating secure systems. From the owner's perspective some of these are: protection from SQL injections, proper use of SSL certificates, or preparing for PCI compliance tests if you are accepting online credit card payments.

Understand Ongoing Costs
Already at the first stages of the project, during requirements gathering phase, you will start getting a comprehensive picture of what happens after your website is launched. You should be able to track how much resources will be consumed by day-to-day operations and what will be the costs and timing for editorial work, certificates, hosting, etc.